One of my favorite take-it-easy pastimes is backyard bird watching. It is relaxing to sit on the deck with drink in hand and watch them flitting from here to there. Feeding birds during the winter is one of my favorite way to Enjoy the Garden in Winter. It is so much fun to look out the window and watch the cute little birdies enjoying their meal on a cold wintery day.
I buy the largest bag of sunflower seeds I can find. It's their favorite kind of seed and it's cheaper to buy in bulk. During a cold spell, the birds will really go through a bag in no time. But how do I store those seeds without feeding mice?
*This post contains affiliate links to products or companies that I truly love and believed in before I joined the affiliate program. If you use these links to make a purchase, I will be compensated at no extra cost to you.*
When fall arrives in the South, mice try to move inside and I don't like that. I am not a fan of mice. And if they find a bag of sunflower seeds, they will assume they have checked in to the Ritz Carlton and they will never leave!
Ask me how I know.
I also buy smaller bags of Safflower seeds and Niger seeds. Offering a variety of seeds will help attract more variety of birds to your feeding area.
My bird feeders hang right outside of my kitchen window.  So I wanted to keep my seeds in a convenient spot and that means they need to be on my deck. But how to store them?
I first used a plastic tub, but if you know Southern Mice, they can eat right through plastic if they catch a whiff of yummy sunflower seeds. So I bought 2 of these galvanized buckets.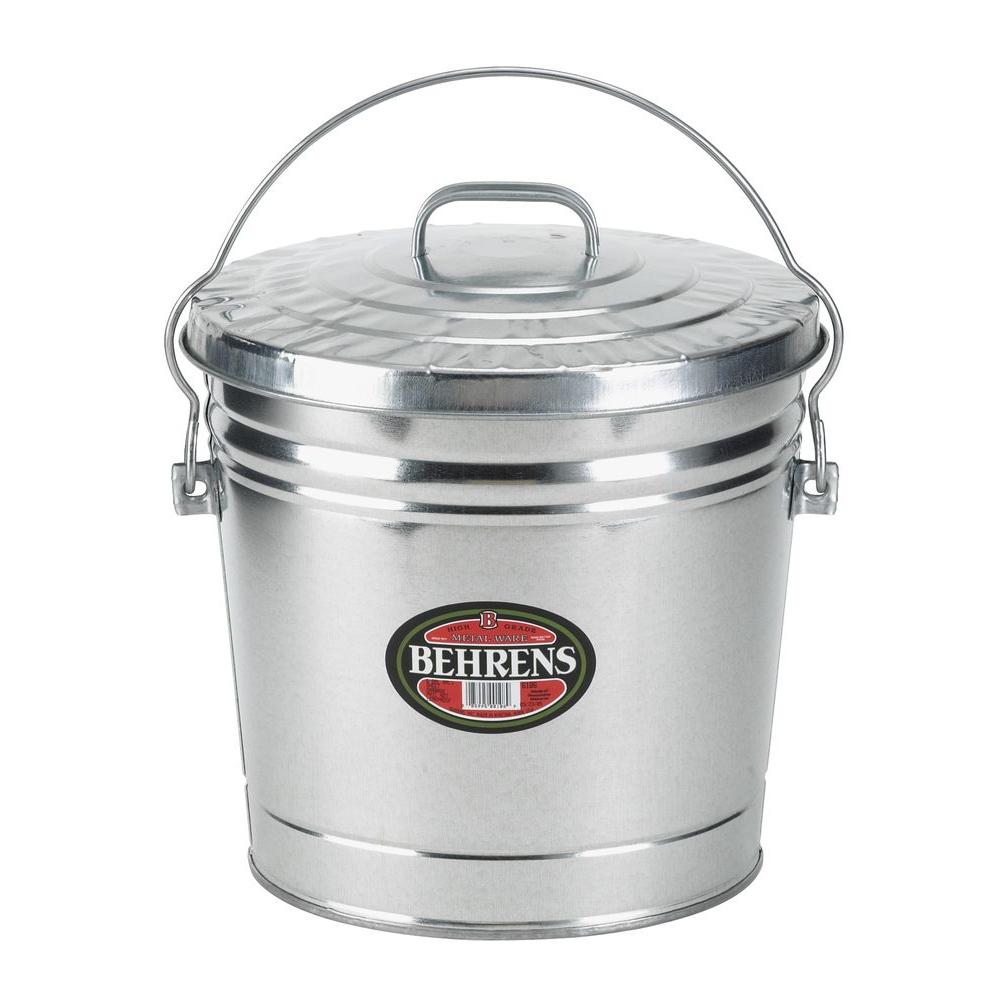 Now, that these buckets are too shiny and new for this gal! So I had to age them. I wish I had in-progress pictures to show you but I don't. All I did was place one of the buckets in a dishpan and poured 1/2 gallon of vinegar over it. Then I let it sit for an hour or two. I did have to turn it every 15 minutes or so since it wasn't totally covered. But after a couple of hours it was nice and rusty!
After I got them all rusted up, I then wanted to give them a little color so I dry bushed them with paint. I did one in yellowish-green. And the other one I dry bushed with a little light blue
So this is my bird seed storage on my upper deck. I keep the two small bags inside of one bucket.
Inside the other one are the sunflower seeds. The whole bag doesn't fit inside though, so I want get get a third bucket this year.
I love the look of my "old" bird seed buckets. They fit right in with the blue and yellow color scheme of my upper deck. And the mice have had to find somewhere else to party.
Do you feed birds? Would you like to get started? Find out how by reading Beginning Bird Watching.
Did you know you can easily and quickly age galvanized metal?
Do you have mice???